How to install Jibbitz™
Jibbitz™ are a one piece design.
Inserting Instructions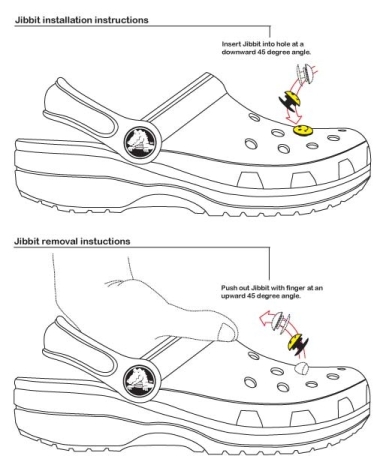 Simply push them in at a 45 degree in the desired hole of the shoe. The fabric of the Croc will gently open as it is very flexible.

Push downwards so the black base of the Jibbitz snaps into place.

Now turn your Jibbitz to the desired direction.
Removal Instructions