When it comes to flip flops, it's important to note that firstly, they come in a variety of styles - meaning that not every type will suit everyone. Secondly, it's worth figuring out the key things you must think about when choosing the perfect pair, to ensure you are completely happy with your purchase.
Here at FootArt we know that choosing the right footwear sometimes takes a little research, which is why we have put this guide together. Here you will find the do's and don'ts of flip flop buying, which will hopefully give you a better idea of what you need to look out for.
Join us as we delve into the flip flop buying guide and see whether this type of shoe is right for you.
When to wear flip flops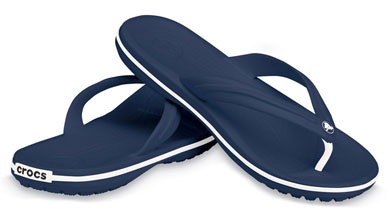 There are a variety of places where flip flops are not only appropriate, but ideal. We look into some of the instances where this is the case:
At the beach
When you're walking along the beach or by the pool, there's nothing better than a pair of flip flops. Some people believe that heels or wedges complete their beach look but don't take this as gospel. A good pair of flip flops are perfect for giving your feet room to breathe and practical if you get wet.
There are hundreds of styles that are more dressy too so you don't have to necessarily go for the most standard design.
Around the house
If you're not a fan of wearing slippers in the house and socks just won't cut it, why not opt for a pair of flip flops?
Theses are great for wandering around the house and especially when you have just got out of the shower. They're an outdoor shoe as well so don't worry if you just need to nip to the shops or you need to go outside for a short period of time - flip flops can aid you in this, as long as the weather is warm enough.
When not to wear flip flops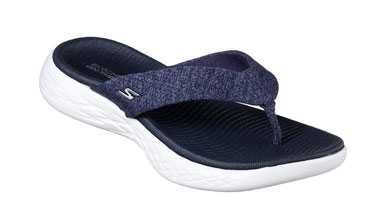 There are a lot of places where flip flops are either not practical or simply not appropriate. It's a good idea to become familiar with these places so you don't end up in sticky situation. Have a read below to make sure you are up to scratch.
Churches/certain religious places
Business meetings
Running
Certain work environments/offices
Hiking
Dressy evening occasions
Interviews
Driving
Important things to think about when buying flip flops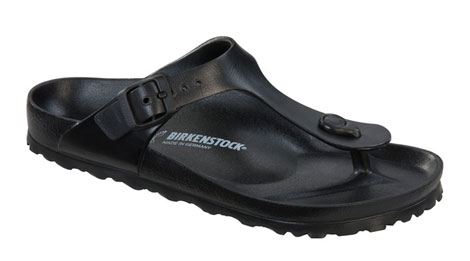 Whilst some flip flops might look stylish, it's crucial to bear in mind that comfort is key in making sure you don't experience any aches, pains or injuries. So, below are a few pointers to make sure you are buying safe and secure flip flops.
Establish what size you are before purchasing. Although you have a standard shoe size, it could vary when it comes to flip flops, so choose your size accordingly.
Choose a pair with supportive insoles to ensure maximum comfort. A lot of buyers tend to go for cushioned flip flops or flip flops with a spongy sole for extra comfort.
Choosing a flip flop that has a slight heel or wedge are considered to be more supportive, as your feet are not completely flat on the ground.
Flip flops with a wide strap are recommended because they hold the flip flop in place, which reduces the need for the foot to grip and helps you to walk properly. Broad straps are also less likely to cause blisters or redness because they are not as tight.
Be careful of flip flops that make your feet slide around or push your toes out at the front. This could mean they either don't fit properly, or the material is not a great quality.
Flip flops that come with a T bar are popular amongst buyers but they aren't the only type you can opt for. Again, do some research and find the style that best suits you and your needs.
If you are struggling with what kind of material to opt for when it comes to buying flip flops, a good place to start is with leather. This will most likely prevent the possibility of blisters and is a much more durable fabric.
Why are comfy flip flops good for the feet?
It's vitally important that you wear comfy flip flops, as well as shoes, in order to keep your posture and movement in good condition.
Don't just think about style and appearance when it comes to finding the perfect flip flop, because in order to get the pair that suits you, you need to consider how your feet will take to them in the long run. In addition, muscles, tendons and ligaments run along the surfaces of the feet, which allow the complex movements needed for motion and balance. A great pair of flip flops will assist this so be smart when you shop.
Buying a great pair of flip flops is beneficial for any season, so whether you want to wear them on holiday, in the summer time, or simply as a substitute for slippers, they are a worthy investment for anyone.
If you are on the hunt for a good quality pair of flip flips then you need to look no further. Here at FootArt we have a brilliant selection suitable for men, women and kids. We even have a variety of brands to choose from ranging from Crocs to Birkenstock so you can pick the pair that's going to suit you.
Here at FootArt we know how important it is to have a great quality pair of flip flops that are both stylish and have the ability to provide maximum comfort. That is why we don't sell anything less! Browse our collection today and be one step closer to owning the perfect pair of flip flops that were just made for you!