How to choose boots for comfier winter walking
Having a good quality pair of boots is a staple item in your wardrobe this winter, as they are versatile, comfortable and protect your feet from harsh weather conditions (not to mention super stylish).
However if you are struggling to find a pair that gives you all of the above, do not fret! This guide has been designed to teach you how to choose boots so your feet feel heavenly this season.
So sit back, relax and let us do the hard work for you, as we go through some of the main things to think about when choosing boots for comfier winter walking.
Warm winter boots for added insulation
Winter weather can be extremely bitter at times and keeping warm is key for your health and safety. That's why it's paramount to choose a boot that is going to keep your feet toasty this winter. This will prove to be ideal in situations where you may take long walks, or be outside for long periods of time.
Wool is a great contender, which offers good temperature regulation, or you can opt for synthetic materials like thinsulate. This gives warmth without having the weight, which is ideal for wet weather conditions.
If you're going to be out in the cold for long periods of time, it's a good idea to purchase a pair of boots with lining and/or insulation to keep your feet as warm as possible.
Comfortable boots for walking and hiking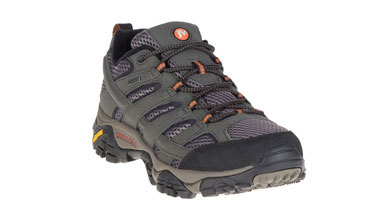 Like with any shoe purchase, comfort is key to ensure your feet are kept in the best condition possible.
In order to know you are wearing the correct size, here are a few questions you should ask:
Is there enough room in the toe so that your feet don't feel pinched?
Is the boot easy to get on and off?
How smoothly does the zipper operate?
Boots are going to get worn numerous times over the winter period so comfort crucial. They should support the foot and the arch and encourage good walking posture. In addition, consider the reason why you want to purchase a pair of boots. Tall boots are much better for trekking through large quantities of snow, but shorter boots are more ideal for everyday use. However, choosing a boot that is ideal for your body shape is another important factor that should be taken into account.
Waterproof rain boots for extra protection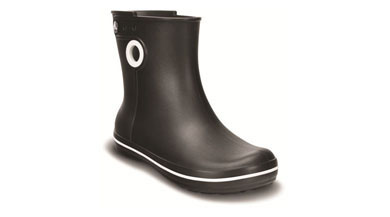 In Britain the weather is often unpredictable, but one thing we know for certain is that winter is a time when rainfall is more or less guaranteed. That's why purchasing a pair of boots that are waterproof and easy to clean will be a much better investment in the long run.
One way of doing this is by choosing a boot with a gusseted tongue. This is attached to the boot with triangular pieces so that there is no space for water to seep through.
In addition, it's a good idea to think about a cuff. This is a snug lining that curves at the top of the boot to form a kind of collar. This is great for catching snow that would normally go into the boot and is a brilliant way to encourage snow to fall outside of the boot.
Traction to keep you safe at all times
As well as keeping warm, dry and comfortable over winter, it's of vital importance to buy a pair of boots that will keep you safe from any slips, trips or falls.
The traction that the a boot offers is determined by the size and depth of the lugs on the outsole. Lugs are the bumps in the rubber that grip the ground's surface. Not only this but they can also include a heel brake, which helps the heel to stand out from the rest of the outsole, providing protection against uneven surfaces.
By far the most common material for this is rubber, as it is non-slip and extremely durable in many weather conditions. Some soles are made of a mix of rubber and carbon, which makes it much harder and longer lasting.
Winter is a season that brings a whole host of helpful tips in order to help people battle against the cold, bitter weather. However, those who are tempted to buy a pair solely on how they look should think again!
With the above points showcasing just how important every aspect of a boot really is, it's a good time to start thinking about styles and features that are going to be longer lasting, comfortable and ensure your feet are always well protected.
If you're on the hunt for a brand new pair of boots and you would like to browse our collection, feel free to have a look at what we have on offer.
Here at FootArt, we are hellbent on giving customers the most amazing quality shoes for affordable prices and boots are certainly no exception. To speak to one of our advisors on a particular style or just in general, contact us today on 01606 853229.